Ann Lewis, an amateur photographer based on the Isle of Wight, joins ReWilding My Life host Yang-May Ooi, to talk about how her passion for nature photography showed her a new way of looking at the world and also made her more confident out and about on her own.
Ann Lewis and I are friends and also friends on Facebook. She posts beautiful photos of nature on Facebook every day. They are carefully curated to create a mood or bring out a theme for the day. Sometimes she adds a poem, too. I love seeing her nature photos that evoke the beauty of the Isle of Wight where she lives. They have even inspired us to take a trip there later this year to see the natural beauty of that island for ourselves…
I had to talk to her for my ReWilding My Life project of course!
Here is our conversation:
This is an AUDIO podcast ENHANCED with video and images
You can subscribe and listen to this and other audio podcasts in the ReWilding My Life project on your smartphone or other mp3 player via the "Subscribe in iTunes" button below: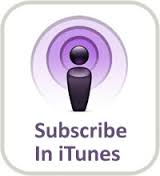 These are links to some of the things we talked about:
Ann Lewis website – www.Ann-Lewis.co.uk
Isle of Wight – https://www.visitisleofwight.co.uk/
Ann's camera is a Panasonic Lumix DMC-FZ1000 bridge – bit.ly/panasonic-lumix-bridge
What is a Bridge Camera? Wikipedia reveals all at https://en.wikipedia.org/wiki/Bridge_camera 
~~
Photo of Ann by Jane Howard, with permission
Special thanks also to Peter Lewis for the video footage of Ann in action.
~~
ReWilding My Life is a Tiger Spirit project about re-connecting with nature and a more natural way of being, conceived and presented by Yang-May Ooi and produced by TigerSpirit.co.uk.
Yang-May Ooi is a multimedia author & TEDx speaker. Her creative projects include Bound Feet Blues (theatre), South London Voices and Creative Conversations (podcasts). She also works with individuals, non-profits and small businesses to help them tell their unique stories to engage and inspire others. ¦ www.TigerSpirit.co.uk