Actor and playwright Daniel York joins Creative Conversations host Yang-May Ooi to talk about his new play Forgotten, an epic story about the Chinese Labour Corps who worked in the trenches during the First World War.
Daniel York on Telling Forgotten Stories ¦ Creative Conversations [podcast]
Daniel York is one of the foremost British East Asian actors and playwrights working in the UK and international theatre at the moment. I was psyched that he joined me on the Creative Conversations podcast to talk about his new play Forgotten, developed over four years and launching in London to coincide with the centenary of the end of the First World War.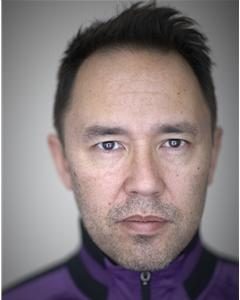 Listen to our Creative Conversation
Links to some of the things we talked about
Daniel York on Twitter https://twitter.com/danielfyork
Daniel York in Spotlight https://www.spotlight.com/9858-5618-1966
Forgotten at Theatre Royal Plymouth https://www.theatreroyal.com/whats-on/2018/forgotten/
Forgotten at Arcola Theatre London https://www.arcolatheatre.com/event/forgotten/
Forgotten on Facebook https://www.facebook.com/forgotten.a.play/
About the Chinese Labour Corps:
https://www.theguardian.com/world/2014/aug/14/first-world-war-forgotten-chinese-labour-corps-memorial
https://blog.nationalarchives.gov.uk/blog/chinese-labour-corps-western-front-2/
https://en.wikipedia.org/wiki/Chinese_Labour_Corps
Subscribe to the Creative Conversations podcast
You can subscribe to the Creative Conversations via the following links:
Anchor.fm – https://anchor.fm/creativeconversations
Apple – https://itunes.apple.com/us/podcast/creative-conversations-the-tiger-spirit-podcast/id1268997594?mt=2
Overcast – https://overcast.fm/itunes1268997594/creative-conversations-a-tiger-spirit-podcast-hosted-by-yang-may-ooi
Stitcher – https://www.stitcher.com/podcast/yangmay-ooi-tigerspirituk/creative-conversations-a-tiger-spirit-podcast-hosted-by-yangmay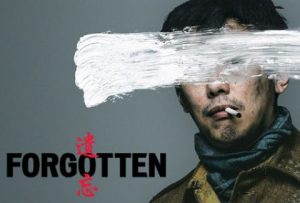 ~
Photos:
Daniel York – by Matt Anker
Others – from the Forgotten Facebook page
~~
Creative Conversations is a podcast celebrating creativity in the arts, life and business. It is part of the Tiger Spirit family of creative content, conceived and presented by multimedia author Yang-May Ooi.
Yang-May Ooi is a writer & podcaster. Her creative work includes The Flame Tree and Mindgame (novels), Bound Feet Blues (theatre & family memoir), The Anxiety Advantage and Creative Conversations (podcasts). ¦ www.TigerSpirit.co.uk