This video poem, Scent of Green, is part of a multi-media project by creative actionista, Yang-May Ooi, about her personal journey to re-connect with nature.
Scent of Green – a video poem ¦ ReWilding My Life
As part of my exploration of the natural and "wild" and its role in my life I am experimenting with a "without borders", rewilding approach to creative expression – especially using social media and other online tools.
I wrote this poem very quickly at a writing retreat with my soul-sister writing friends. It came out of several rapid fire timed writing exercises on the theme of Shame. The first of those exercises took about 5 minutes and produced a dark, introspective diary like entry on the eponymous theme. As we then kept writing, each following piece taking the last word from the previous one, the through line evolved and blossomed out of the darkness into a sense of acceptance, ending with this poem.
As a writer, I am becoming restless with the medium that ties me solely to words on paper or print on screen. In my theatre piece Bound Feet Blues, those words came to life through my personal embodiment of them in a performance on stage. I have since been playing with video, using that medium largely for interviews or selfie reflections to camera.
I came across the online tool Lumen 5 via a friend on Facebook who was using it to make her blog posts into video slideshows. That is what it was designed for and what most people are using it for. It struck me that the format could be used for short narratives beyond blog posts – or even poetry.
So I had a play on the tool and the video above, Scent of Green – a video poem  is the result.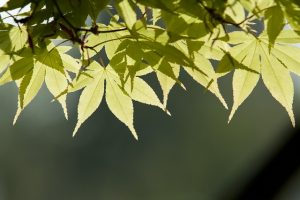 ~~
Photo: Pixabay CCL – by HeongSoon
Rewilding My Life is  creative actionista, Yang-May Ooi's personal journey to explore how our urban lives alienate us from the natural world – and how we can re-connect with nature and our sense of the wild. Follow this Tiger Spirit project via Rewilding My Life link on the left sidebar.
Yang-May Ooi is a writer & podcaster. Her creative work includes The Flame Tree and Mindgame (novels), Bound Feet Blues (theatre & family memoir), The Anxiety Advantage and Creative Conversations (podcasts). ¦ www.TigerSpirit.co.uk