"Walter Plinge" talks about his life as an actor in repertory theatre in the 1950s and it is a fascinating historical record of an exciting time in British theatre as well as an inspiring personal story. This special episode of Creative Conversations is taken from multimedia author Yang-May Ooi's podcast archive recorded in 2008 for her first podcast series Fusion View.
"Walter Plinge" on An Actor's Life CCV006 ¦ Creative Conversations [podcast]
I met the late Philip Blaine after he retired from acting back in the 1990s. He was modest about his life in the theatre – he would prefer to hear about me or our other friends round drinks or dinner than to talk about himself. But sometimes, he could be coaxed to tell us stories about his time treading the boards…
Over the years, we would spend cosy winter afternoons in his sitting room – Philip in his favourite armchair by the fire, the rest of us gathered round in the warm indoors while outside it would be grey and cold. After some nudging, Philip would start to tell us about his life.
I was able to persuade him one year to take part in my podcast Fusion View and was thrilled when he agreed – on condition that he appear on the show as "Walter Plinge".
Philip passed away a few years ago and the recording feels to me now a valuable part of our cultural history as well as a personal account of the life of a wonderful friend and a talented actor.
Listen to "Walter Plinge" talk about An Actor's Life
 Links to some of the things we talked about
Philip Blaine – https://www.imdb.com/name/nm0086166/
Repertory theatre – https://en.wikipedia.org/wiki/Repertory_theatre
John Osborne – https://www.bl.uk/people/john-osborne
Laurence Olivier – https://www.laurenceolivier.com/
Subscribe to the Creative Conversations podcast
If you've enjoyed this episode, it would be great if you could help me get the podcast to more people. Please do subscribe to the Creative Conversations podcast via the following links:
Anchor.fm – https://anchor.fm/creativeconversations
Apple – bit.ly/ccv-itunes
Overcast – http://bit.ly/ccv-overcast
Stitcher – bit.ly/ccv-stitcher
Or search for Creative Conversations hosted by Yang-May Ooi wherever you get your podcasts.
I hope you'll also consider leaving a lovely review to help get this podcast noticed by more listeners.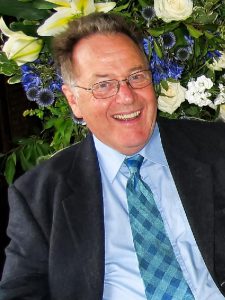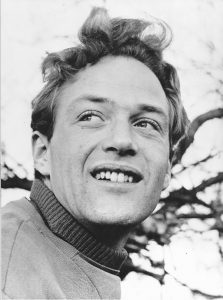 Share this Podcast episode
Or you can share this podcast episode with your friends using the shortlink below:
~
Photos: from Yang-May's and Philip's personal albums, with thanks also to Catriona Fitzsimmons
~~
Creative Conversations is a podcast celebrating creativity in the arts, life and business. It is part of the Tiger Spirit family of creative content, conceived and presented by multimedia author Yang-May Ooi.
Yang-May Ooi is a writer & podcaster. Her creative work includes The Flame Tree and Mindgame (novels), Bound Feet Blues (theatre & family memoir), The Anxiety Advantage and Creative Conversations (podcasts). ¦ www.TigerSpirit.co.uk