Visual merchandise consultant David Anthony talks with South London Voices host Yang-May Ooi about the theatre of restaurants and retail spaces – and being a scenic artis on the sets of The Crown and Bohemian Rhapsody.
If you've walked into a restaurant or shop just because you feel drawn to the feeling of the space or mood or a certain je ne sais quoi that you somehow find appealing… well, it's not by accident. Creative visionaries like David Anthony work hard behind the scenes to create that attraction in retail and other spaces.
He shares his trade secrets with me on this episode of South London Voices – and it is utterly fascinating!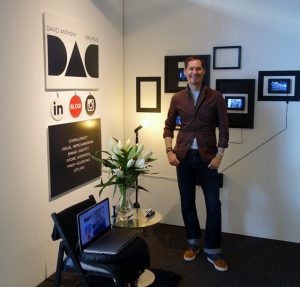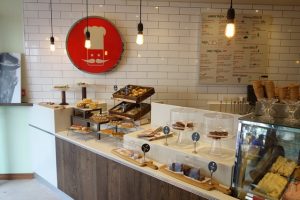 David is also involved in film and TV as a scenic artist (or extra) and he gives us a glimpse into what it's like to be part of a high profile TV drama like The Crown and a big movie like Bohemian Rhapsody.
Listen to our conversation
Links to some of the things we talked about
David Anthony's website – https://www.davidanthonycreative.com/
David on Instagram – https://www.instagram.com/davidanthonycreative/
Carluccio's – https://www.carluccios.com/
Wafflemeister – https://wafflemeister.com/
The Crown TV series – https://www.netflix.com/gb/title/80025678
Bohemian Rhapsody movie – https://www.foxmovies.com/movies/bohemian-rhapsody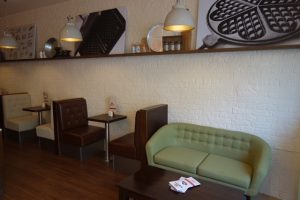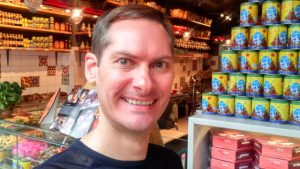 Subscribe to South London Voices
There are many different ways to listen and/ or subscribe to South London Voices.
(You may be prompted to download the free app on your smartphone/ device)
Anchor.fm – https://anchor.fm/southlondonvoices
Apple iTunes – apple.co/slv-itunes
Overcast – bit.ly/slv-overcast
Player.fm – bit.ly/slv-playerfm
Stitcher – bit.ly/slv-stitcher
Or search for "South London Voices" wherever you listen to your podcasts.
~~
Photos: Yang-May Ooi and David Anthony
~~
South London Voices: the podcast celebrating people in South London and beyond , is hosted by multimedia author Yang-May Ooi and produced by TigerSpirit.co.uk ¦ www.SouthLondonVoices.co.uk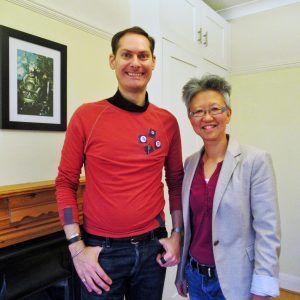 Yang-May Ooi is a writer & podcaster. Her creative work includes The Flame Tree and Mindgame (novels), Bound Feet Blues (theatre & family memoir), The Anxiety Advantage and Creative Conversations (podcasts). ¦ www.TigerSpirit.co.uk