What is it like to live with obsessive-compulsive disorder (OCD)? What do you do when you realise the life path you have started on feels overwhelming and sends you into a spiral of anxiety? And what can those experiences teach us about empathy and sitting with our own and others' distress? In today's episode of The Anxiety Advantage, twenty-something Ellie Russell talks frankly and movingly with podcast host Yang-May Ooi, about living with anxiety as a child and throughout her life.
OCD, ANXIETY AND EMPATHY – ELLIE RUSSELL AXAV0102 ¦ THE ANXIETY ADVANTAGE [PODCAST] SEASON 01 EPISODE 02
Listen to this episode
https://shows.acast.com/anxietyadvantage/ocd-anxiety-empathy-ellie-russell
The Anxiety Advantage with Yang-May Ooi Season 01 Episode 02 ¦  OCD, Anxiety and Empathy – Ellie Russell ¦ AXAV0102 
Links
Ellie's blog about Anxiety, Ellie May's Letters – https://ellie-maysletters.blogspot.com/
About Montessori Education – https://montessori-nw.org/about-montessori-education
Obsessive Compulsive Disorder (OCD) – https://www.nhs.uk/mental-health/conditions/obsessive-compulsive-disorder-ocd/overview/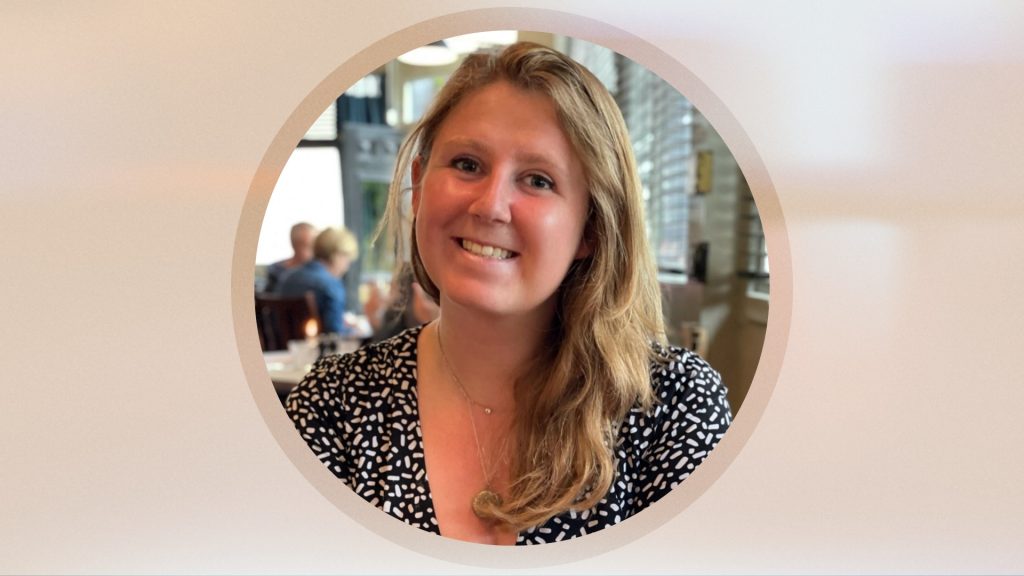 Subscribe to the Anxiety Advantage Podcast
If you've enjoyed this episode, I hope you will follow or subscribe to the podcast via the links below – it's free. New episodes will then pop into your podcast listening app as soon as they are published.
Podfollow – https://podfollow.com/anxietyadvantage
Acast – https://shows.acast.com/anxietyadvantage
Spotify – https://spoti.fi/3IhVnfi
Amazon Music – https://amzn.to/3ylbbK1
Pocketcast – https://pca.st/rta3jd2j
Stitcher – https://bit.ly/3IgZvMJ
RadioPublic – https://bit.ly/3adkbJ8
Google Podcasts – https://bit.ly/googlepod-anxietyadvantage
Or, search for The Anxiety Advantage with Yang-May Ooi, wherever you get your podcasts
Share this Podcast Episode
You can also share this podcast episode with your friends using the shortlink below:
https://www.tigerspirit.co.uk/ocd-anxiety-empathy-axav0102/
~~
Please note
I am not an expert on anxiety. I have no medical or therapy-type qualifications. I am a writer – and like many people, I have struggled with anxiety. My purpose in these podcasts is to explore with curiosity how these very human feelings affect all our lives. Views expressed by my guests are entirely their own and do not represent my views. These podcasts come out of my personal experience and perspective – and I do not claim to speak for everyone who may be living with anxiety. The content of these podcasts is for informational purposes only. If you are affected by anything in these podcasts, please seek the advice of your doctor or other qualified professional.
~~
Credits
Photos: Ellie Russell, with permission
Music & Images:
Across the Delta by Sounds Like Sander (theme), other incidental/ background music and stock photos and video footage used in the podcast, on this page or in any related trailers and marketing:
~ all via Storyblocks Unlimited All Access Individual Licence unless otherwise stated
~~
The Anxiety Advantage is a podcast and multimedia project exploring how we can thrive in the age of anxiety – conceived and presented by writer and podcaster Yang-May Ooi. ¦ www.tigerspirit.co.uk
Yang-May Ooi is a writer & podcaster. Her creative work includes The Flame Tree and Mindgame (novels), Bound Feet Blues (theatre & family memoir), The Anxiety Advantage and Creative Conversations (podcasts). ¦ www.TigerSpirit.co.uk