You know how impossible it is to remember long URL links that look and sound like gobbledy-gook? They look hideous in your email or on your blog post or web page. They are difficult to say out loud on your podcast or to tell your friends in conversation. Multimedia author Yang-May Ooi shares her top tip for creating memorable shortlinks that can be easily shared and look restful on the eye.
Shorten Long URL Links for Memorable Impact ¦ Fearless Creativity Top Tip
OK, so the full link to this blogpost is:
https://www.tigerspirit.co.uk/shorten-long-url-links-memorable-impact-¦-fearless-creativity-top-tip
It looks messy, right? It's hard to read. You won't remember it. And there is no way you can easily say it out loud if you want to give it to someone you are speaking to or if, like me, you need to give out a link on a podcast.
How to make a long link more memorable
The trick is to cut the link down to size.
How?
There are a number of link shortening services, many of which are free. You'll find them easily if you Google "link shortener" but here's a few I am aware of: Tiny.url, Rebrandly, bit.do, Tiny.cc.
The service I use the most is bit.ly.
So the bit.ly shortlink to this blogpost is bit.ly/tigerspirituk-memorablelinks
What I like about bit.ly
1 – There are bit.ly extensions for Chrome and Firefox browsers. When you are on the page that you want to share with a shortlink, you simply click on the bit.ly button on your browser toolbar. Up pops a sidebar where you can edit, save and copy the shortlink.
2 – There are also apps for iOS and Android so you can create shortlinks on the go.
3  – The default shortlink is a bunch of letters and numbers but you can manually edit them to words that make sense. Once you've got custom words you want in the link, click save and the new shortlink is ready. Click copy and you can easily paste it into your email or blogpost.
You will, however, need to create a bit.ly account – but it's free if you don't need analytics. If you want detailed analysis and statistics, the premium service is aimed at corporates and to get the pricing you need to contact them to discuss your needs.
Downside to bit.ly
One thing to be aware of, though – once you've created your custom shortlink, you cannot delete or amend it.
I found that out rather painfully when I created a link to a draft version of a blogpost instead of to the published version – now that link will forever send people to a page that says "you do not have permission to view drafts". My workaround was to create a different custom shortlink for the correct blogpost URL and make the corrections wherever else I had shared the link. Aaargh!
The premium version, I understand, allows you to make amendments but you would have to weigh the cost of a corporate account versus the hassle factor.
The key thing is to make sure you have the correct URL before you click Save for your bit.ly custom shortlink.
So, go on and get shorty…
Shortlinks can make your links more memorable and easier to share, whichever URL shortening service you use.
There are other services than bit.ly as I've mentioned so please do check out the different ones and choose the one that suits your needs best.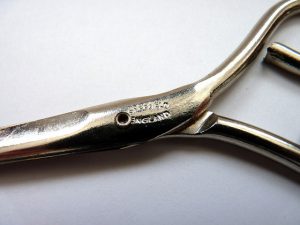 ~~
Photos:
scissor from flickr.com thanks to Gail Thomas (CCL)
sunburst from flickr.com thanks to barb howe (CCL)
~
Fearless Creativity offers top tips, ideas and inspiring stories so we can all be bolder and more focused in our creativity.
Yang-May Ooi is a writer & podcaster. Her creative work includes The Flame Tree and Mindgame (novels), Bound Feet Blues (theatre & family memoir), The Anxiety Advantage and Creative Conversations (podcasts). ¦ www.TigerSpirit.co.uk