Fear and Anxiety can feel overwhelming. Fear can make us lash out to protect ourselves – we fight with everything we've got to beat down the danger. It can make us panic – try desperately to run away from a threatening situation.
Anxiety can paralyse us – we freeze, unable to help ourselves, unable to do anything.
Fear and Anxiety can make us feel sick to the stomach, disrupt our heart rate, make our thoughts swirl uncontrollably.
But what if Fear and Anxiety could actually be good?
The Anxiety Advantage – New Podcast Launching Soon
We need Fear to keep us safe from threats. Fear gives us energy to deal with danger – either by fighting or running away.
Anxiety can make us stop in our tracks – be still until the threat has passed.
What I'm curious about is – can we let go of the fear and anxiety that is destructive and crippling. And instead, can we harness the energy of fear? Make the most of the stillness of anxiety?
If we reframe fear and anxiety as allies, can we create something positive out of fear, uncertainty and doubt?
That's what my new podcast and multimedia project is all about: The Anxiety Advantage – Thriving in an Age of Anxiety.
Can there really be an advantage to feeling anxious? Can we transform anxiety for good?
Let's find out together….
Launching soon!
~~
#anxietyadvantage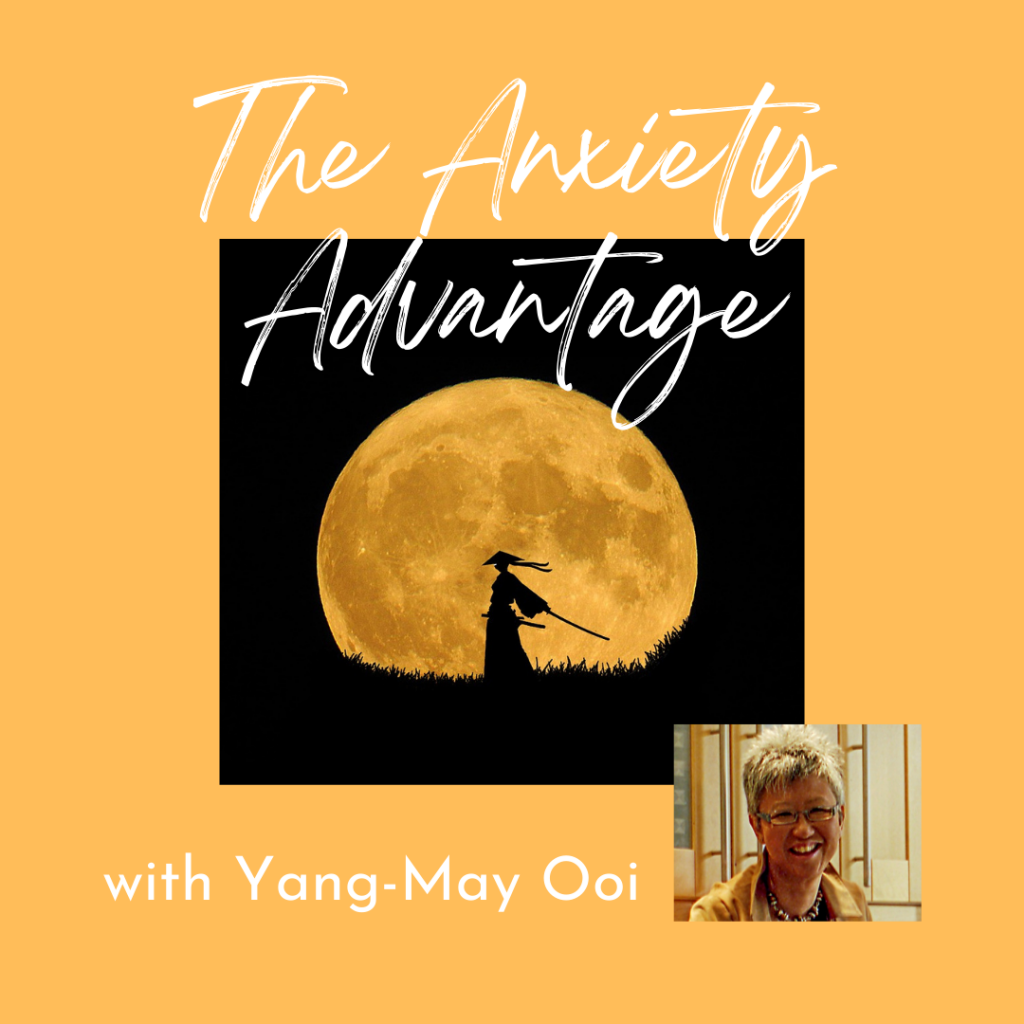 The Anxiety Advantage is a podcast and multimedia project exploring how we can thrive in the age of anxiety – conceived and presented by writer and podcaster Yang-May Ooi. ¦ www.tigerspirit.co.uk
Yang-May Ooi is a writer & podcaster. Her creative work includes The Flame Tree and Mindgame (novels), Bound Feet Blues (theatre & family memoir), The Anxiety Advantage and Creative Conversations (podcasts). ¦ www.TigerSpirit.co.uk