Multimedia author and host of South London Voices, Yang-May Ooi, talks about how her fascination with storytelling led her to create this podcast – and invites listeners to share their story or comments celebrating South London and its people.
SLV002 Introducing South London Voices – Yang-May Ooi
Following the first episode of South London Voices, featuring Stevie Henden, in this second episode I give you the background to what inspired me to create this podcast and talk a bit about my personal love of South London.
Listen to the episode below
Click on the player below to listen to Episode SLV002 of this podcast.
Links to some of the things I mention in the podcast
My books – amzn.to/yangmayooi-books
My theatre performance, Bound Feet Blues – A Life Told in Shoes – www.boundfeetblues.co.uk
Spark London – http://stories.co.uk/
The Story Party – http://www.thestoryparty.co.uk/
Anchor.fm app –  Apple 
Anchor.fm app – Google Play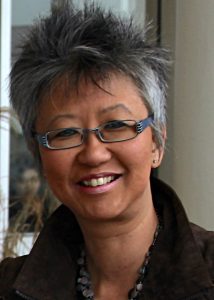 ~~
South London Voices: the podcast celebrating people in South London and beyond , is hosted by multimedia author Yang-May Ooi and produced by TigerSpirit.co.uk ¦ www.SouthLondonVoices.co.uk
Yang-May Ooi is a writer & podcaster. Her creative work includes The Flame Tree and Mindgame (novels), Bound Feet Blues (theatre & family memoir), The Anxiety Advantage and Creative Conversations (podcasts). ¦ www.TigerSpirit.co.uk